Technological advancements help retail businesses in countless ways.
However, each new development sometimes leaves the business owners helpless in figuring out how to integrate them into everyday life without the hassle of overthinking or unattainable investments.
Thus, some businesses began to use the concept of blockchain in different fields of retail, and this technology is less complex than it sounds like.
Did you know that a 1% increase in your store's conversion rate can mean a 10% increase in revenue?
Click here to discover how Dor can help you understand your foot traffic data and make more profitable business decisions.
Ready to purchase? Complete your purchase in just minutes!
What is blockchain technology?

Blockchain technology is simply a digital database that keeps track of digital events and transactions. These time-stamped transactions, whether it's a payment or a manufacturing method, are held within tons of different networks or computers, which rely on each other for transparency and security.
Multiple accounts verify each transaction that uses blockchain technology, and once it's in the system, it can't be erased.
5 areas that blockchain can add value to retail
Supply chain

Blockchain can be used widely in retail to track the supply chain. Using this technology, the retailer can learn about when each "event" within the supply chain occurred, who owns it, where it took place, the condition of the products, and all other detailed information about the shipment.
Retail banking

The retail banking systems can benefit from blockchain technology in fraud management, customer ID identification, security of cross-border payment (primarily for online retailers), and risk assessment using the customers' data.
Transparency of production

Another way blockchain technology is used in retail is, it allows the customers, or the buyers, to get more detailed information about the product they are purchasing.
This information may involve where the product was manufactured, whether environmentally friendly or an ethical labor product. It's also a great way to show the customers the product's authenticity and avoid the buyers purchasing fake products from the manufacturers.
Customer data analysis

Blockchain technology stores immutable data, so the retailer has access to advanced customer profiling by knowing about their customers' detailed payment history, the reward points, and all related info.
Furthermore, given the ease of this technology, these types of customer touchpoints can be handled in real-time.
Cryptocurrency

The most popular product of blockchain technology is Bitcoin and other cryptocurrencies. Using this technology, retailers can take payments in crypto from their customers.
10 retailers that use blockchain technology

Carrefour

Carrefour used blockchain technology to track its meat, milk, and fruit production from farm to store. The trust they've built by using this technology to inform their customers has helped achieve a definitive increase in customers' trust in these products.
It works with a QR code that's simply scannable from any phone, and it gives information of where and when the product was harvested, whether it contains any pesticides, and so on. They also use blockchain technology for their fresh whole milk Carrefour Quality Line.

Amazon

The e-commerce giant is using its Amazon Web services platform to provide blockchain solutions for companies .
The Amazon Managed Blockchain system uses Hyperledger Fabric and Etherium, and it's a fully managed system that ensures the correct networks are working in coherence with each other and the overhead costs to maintain them are eliminated.
Alibaba

Just like Amazon, Alibaba has its own "blockchain as a service" infrastructure.
It provides security and high standards for the other companies who would like to be involved in blockchain technology. It is active in four areas; product traceability, supply chain finance, data asset sharing, and digital content ownership.
Nestle

Nestle began to use blockchain technology in 2017, and in 2020 it expanded this technology to its Swedish coffee brand Zoegas. In addition, it has cooperated with The Rainforest Alliance to track where the coffee beans came from and how it was manufactured in their factory in Sweden.
Walmart

Walmart has been working with IBM's Hyperledger Fabric platform for some of its supply chain tracking. They are also a partner of IBM Food Trust to ensure food safety and traceability for its customers.
With the usage of this technology, it's easier for the retailers to trace back any infected or damaged goods before it arrives at the warehouse or the store. It's a cost and time-effective technology to improve the supply chain.

Home Depot

Home Depot has implemented the IBM Blockchain Technology to manage disputes among the supply chain faster and more efficiently.
The relationship between the vendor and the retailer builds on trust; however, it can take months to find the source of the dispute when such disputes happen. Using this technology has brought more visibility and transparency to everyone involved within the chain, so they have reduced the risk of fault.
De Beers

The diamond giant De Beers has developed Tracr technology, created at the diamond mining company level to trace where and how the diamond was extracted and how it reaches the store.
As a result, the owners of De Beers diamonds can safely trust the company that the industry is working in ethical conditions, and the diamonds are original and certified. In addition, the Tracr technology can be used by other companies, small and artisanal producers, grading laboratories, and other retailers.

LVMH Group

Together with Microsoft, the luxury group that owns brands like Louis Vuitton, Cristian Dior, and Marc Jacobs developed the platform AURA.
This platform provides product tracking and tracing services using Ethereum . Using this platform, the customers can learn about the origin of the product, and it serves as a certificate of authenticity no matter where the product is sold.

JD.COM

China's eCommerce giant jd.com has been involved in blockchain technology for more than five years.
They have separated their digital business from their retail business and founded the company JD Digits. They use their blockchain technology to provide information about food safety, product supply, and consumer data. They have invested in JD Tracing and Counterfeit Alliance in 2017, and it has 1000 brands using this platform to show traceability and trust to their consumers.
IKEA

Swedish furniture retailer IKEA has a design and innovation lab called Space10, working on technologies like Artificial Intelligence, blockchain, and the IoT to offer more solutions to its customers.
One of the latest products of its Everyday Experiments project is a visual artificial intelligence concept that uses blockchain to show shoppers where and how the material was manufactured.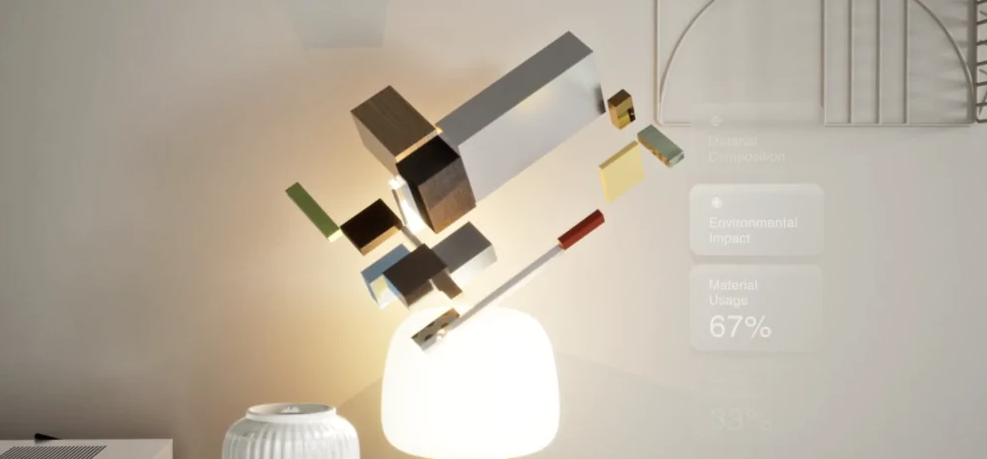 ---
Hi there! If you liked this post, please feel free to share it on social media to help us reach out to more retailers like you. You can also leave a comment below and let us know if you have any questions!
---
Start counting your foot traffic now
Get data faster with the world's first thermal-sensing, battery-operated people counter
Get a Demo
Recommended Articles